If you email invoices from RunMags, you can include a portal link to make it easy for the client to pay your invoice electronically. Check out this article on how to set that up.
The client experience
We recommend that you test out your client experience before you begin emailing invoices and allowing clients to pay them electronically. You should adapt our out-of-the-box email templates to give them your tone, look and feel.
Create a trial company along with a couple of contacts with email addresses (maybe one free gmail address for the first contact and one free outlook address for the other). Then create a few deals, email the proposals to the contacts and follow through with with eSign and invoicing processes.
The email will look something like this:

When the client clicks the link, their portal opens up. In the first tab, they can assign specific credit cards to be applied to specific contracts.
In the second tab, they can view their invoices and select to pay them immediately.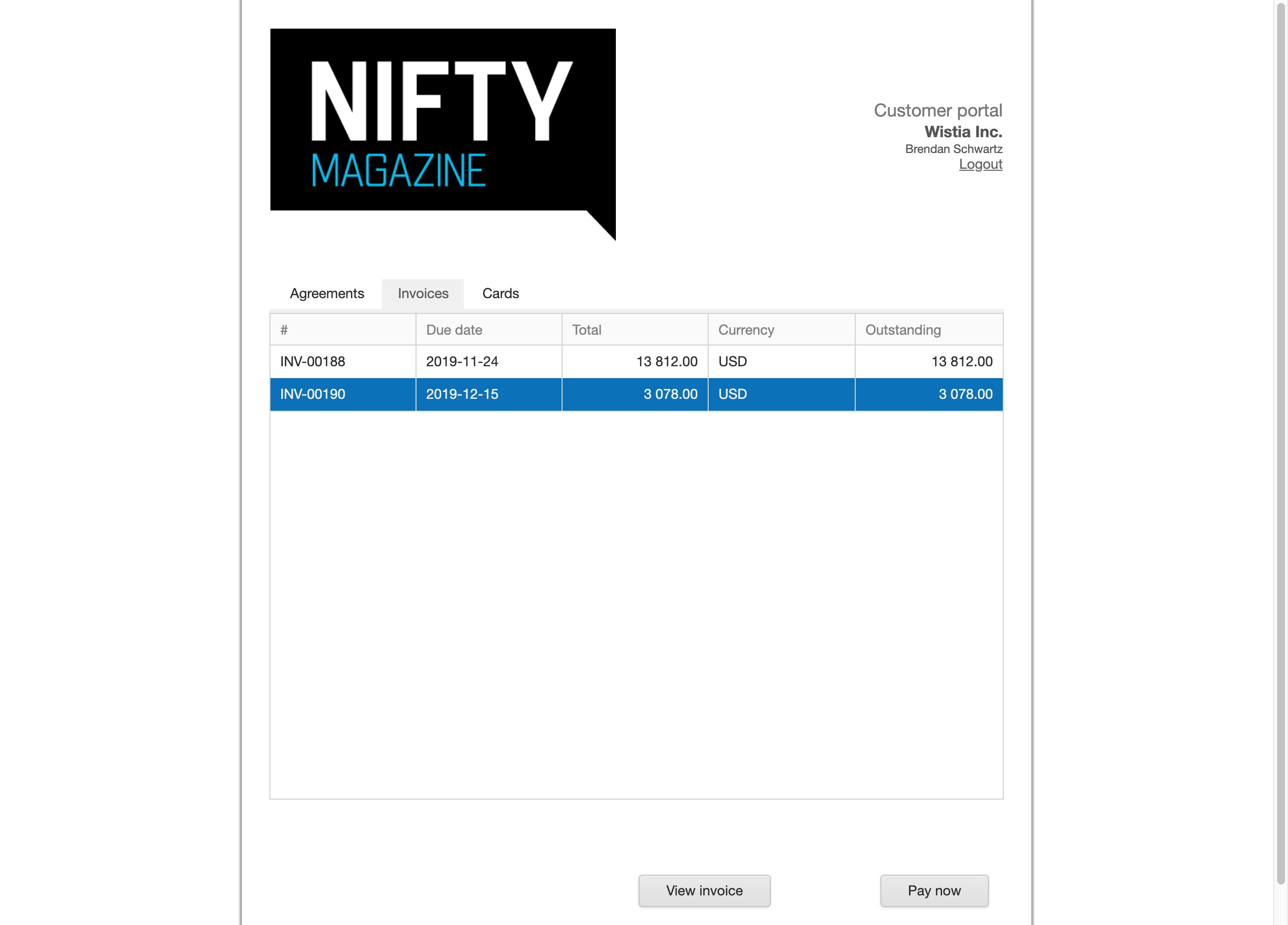 In the third tab, they can enter their credit cards and also apply to all contracts, current and future.