If you email proposals from RunMags, you can include an eSign portal link to make it easy for the client to agree to your contract. Check out this article on how to set that up.
The client experience
We recommend that you test out your client experience before you begin emailing contracts and allowing clients to eSign them. You should adapt our out-of-the-box email templates to give them your tone, look and feel.
Create a trial company along with a couple of contacts with email addresses (maybe one free gmail address for the first contact and one free outlook address for the other). Then create a few deals, email the proposals to the contacts and follow through with with eSign and invoicing processes.
The email will look something like this:
When the "click here" link is clicked the client's personal portal is opened up in their browser.
When the "Sign" button is clicked the client is presented with details on what they are signing and how they are identified.
When the client clicks the "Sign agreement" button, the box is closed and the status of the contract switches from "Awaiting signature" to "Signed".
Back office functionality
If you need to support clients in their signing process, you can always access their personal portal from within RunMags. Open up their contact record and at the bottom of the form you can find their encrypted url (circled in red below). Right-click the url to open it up in your browser.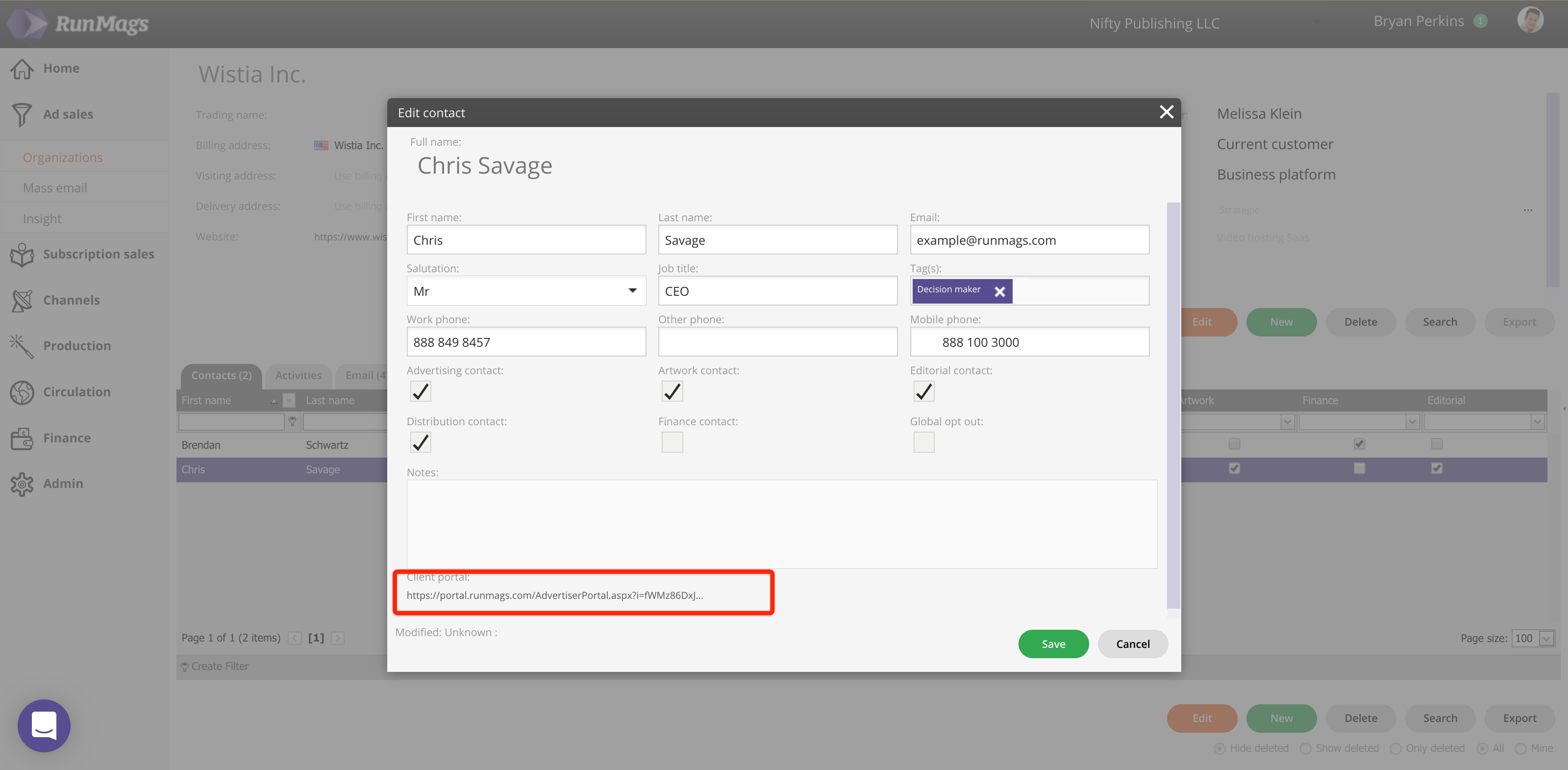 Immeditately when the client signs the contract, the originating Deal is updated to status "3. Contract signed". Also, the notes section is populated with information on who that signed it, at what time and from which IP address.