A user with Sales access can specify that clients facing documents like agreements and invoices should be generated in the clients own language, rather than English.
Note: Besides English, RunMags currently supports German and Swedish as the two other languages that agreements and invoices can be presented in. If you have the need for another language and have the capability to help us with a translation, we'll be more than happy to accommodate that. Just contact us and we'll make it happen!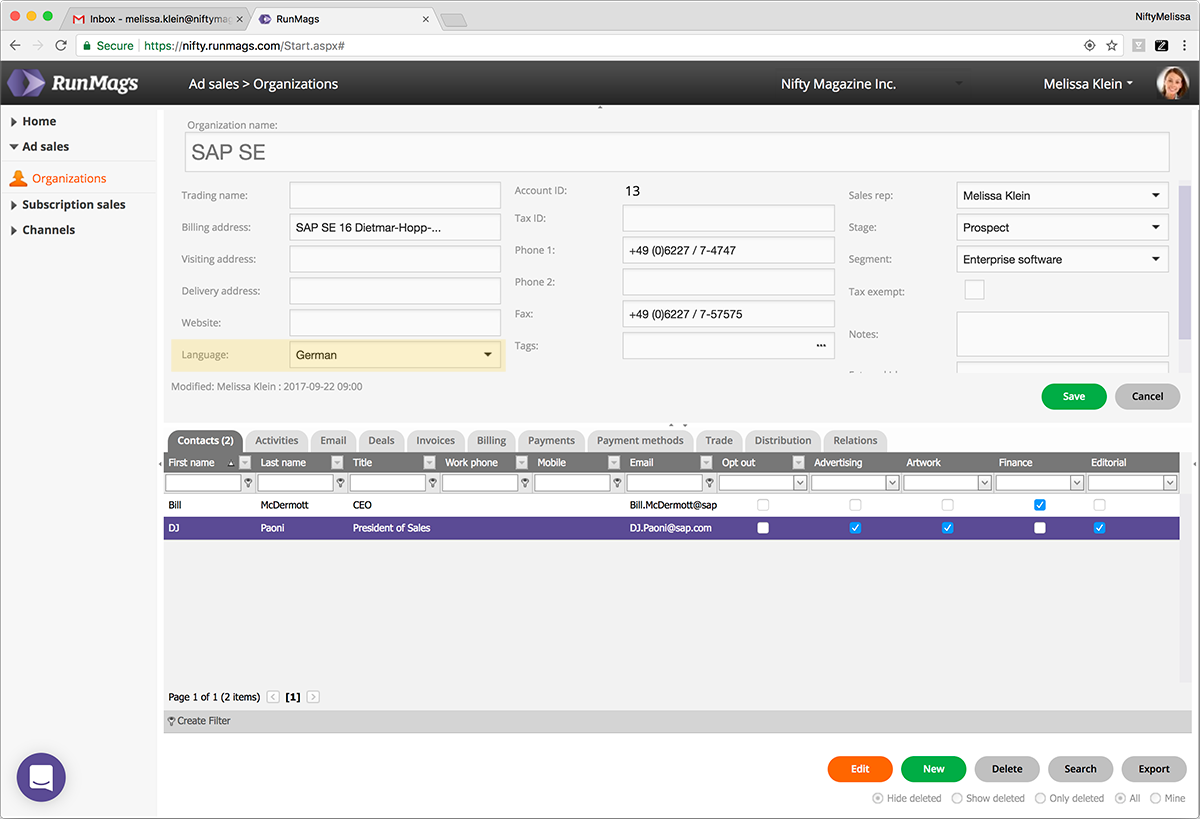 To change the language for a client, click the upper Edit button to change the overall account information. On the lower left, click the dropdown field and select the language for that specific client. Click the green Save button. From then on, all agreements and invoices for that client will be in the language specified.