A user with Production rights can access the print magazines in the navigation column under Channels >>> Print.
Search for and select the magazine channel you want to work with.
In tab named Sections you can find any sections for your selected magazine. 
Creating new sections and editing existing ones
To add a new section, click the green New button.
To edit an existing section, click the orange Edit button or double-click the section.
The following form will be displayed.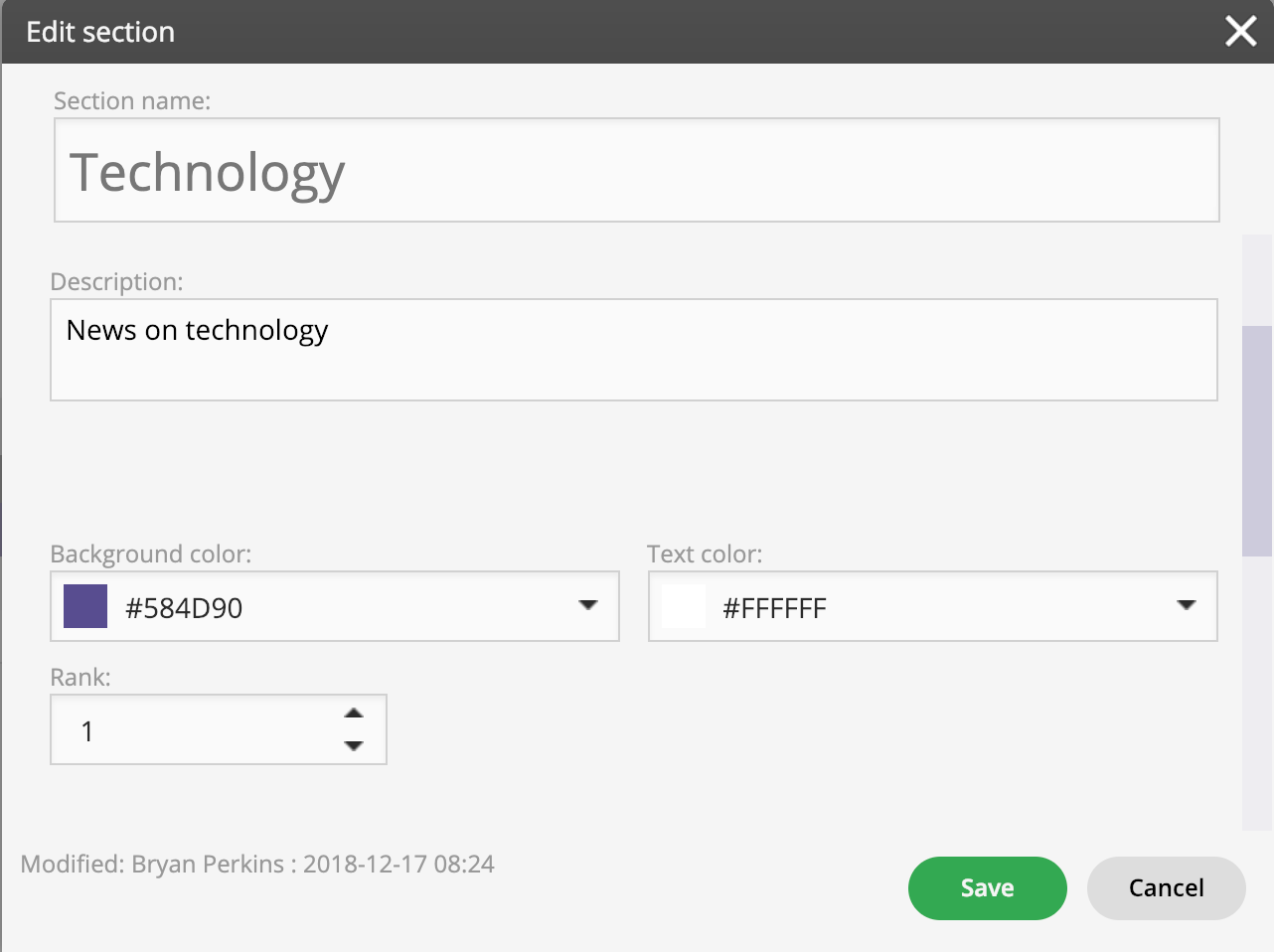 Form field reference
The name will be displayed in deals so that sales reps can assign advertising to select sections.

The background and text color is used for the footer of the thumb nails in the flatplan.

The Rank is used to order the sections in any dropdown fields.
Click save when all the information has been entered.